Sitting in the middle of Jelly World is a gigantic jelly... and you know what this means - yes, FREE JELLY for everybody who visits it!!!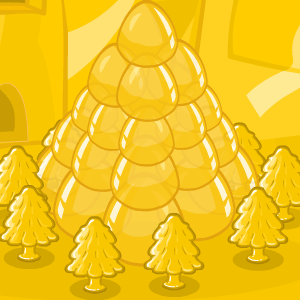 ---
If you're hungry, why not grab a spoon and take some yummy jelly to eat?
Simply click the Giant Jelly above for your free sample of jelly!
---
Want to bond with your own jelly? Check out the Spirit Bond Page to see which jellies need a friend!